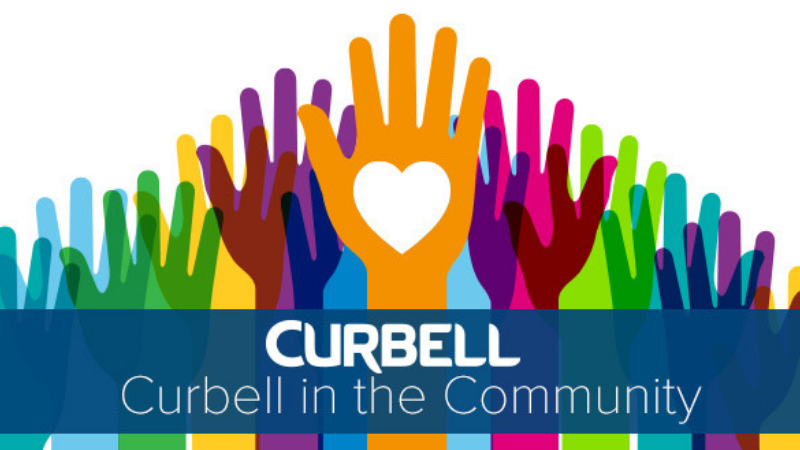 All that we do begins with our values. We believe that giving back is the essence of our core values of Integrity, Respect, and Learning. Our values compel us to act in the best interests of our community. Whether it is in encouraging our employees to share their expertise individually or through group efforts at Curbell, we understand that we have a responsibility to give back to our local communities and to organizations that serve others.
Our community involvement includes our focus on:
• Improving our environmental practices to create a cleaner, greener environment
• Participating in various events that fund medical research and improve educational systems
• Creating a nationwide Curbell community that aids and supports the disadvantaged
Together with our employees we take an active role in participating in annual fundraising campaigns, matching gifts, and volunteer events. Our employees donate to and spend hundreds of hours every year volunteering for organizations that improve our communities including:
Our Corporate Giving Mission:
To help people, communities and diverse organizations to help advance education, promote health and wellbeing, environmental sustainability, arts and culture in the communities our employees live and work to help bring about awareness and positive change.
Food Bank of WNY
Haven House
Hopevale
Hospice Buffalo
Hunter's Hope Foundation
JP Morgan Corporate Challenge (pictured above)
Parkinson's Association of WNY
Roswell Cancer Park Institute
St. Mary's School for the Deaf
United Way WNY
United Against Drug and Alcohol Abuse
Women and Children's Hospital
Curbell is dedicated to our communities and making a difference in the communities in which we live. It is our goal that through our efforts and partnerships that we make a better community, but more importantly, we know our efforts make Curbell a better company — one that our employees are proud to be a part of.